Video Message from Pastor Gretchen from Wesley's facebook page: https://www.facebook.com/hamptonwesley/videos/665123257585667
March 23
Greetings in the name of our risen, living Lord,
     You all are such a blessing to me and one another in times of distress. Thank you for being the Body of Christ in such a time as this.
     I find myself these days turning toward more times and practices of daily prayer. I thought it might be encouraging to share some with you. I would love to hear about ways you are staying close to God too. Here are some resources and ideas to connect with our living God.
Pray throughout the day. Begin and end with gratitude. (Use a journal, color, be creative)
Explore ways to prayer with a partner, over the phone, by video chats.

Listen to music at least for 20 minute intervals. Sing aloud.
Talk a walk/stroll. Pray in gratitude for all you see, hear, smell, taste, touch, notice.
Watch uplifting programs. Watch productions which will feed joy and laughter!
Amplify! church code is good through March 27.  FSVHPC
Pray with and for others worldwide
      Contemplative Prayer Practice Community
Explore our Wesleyan Heritage through John Wesley's Sermons.  Sermons of John Wesley
Take a Sabbath day each week from news, all forms of Media including all newsfeeds. Fill that time and space with what brings you joy and re-centers your heart and spirit with Jesus.
Pause every day at noon to offer a prayer for complete healing, wholeness, and restoration in unity with  Virginia United Methodists.
I have a regular meeting with a Spiritual Director, a Family Systems Coach, and a small group of colleagues. Be open to engaging someone to walk alongside you through this life. I highly encourage journeying with a faith companion. 
I am available for Pastoral Counseling, Spiritual Direction, and can refer you to some other wonderful local counselors should you want them. 
However you encounter God, be open to all that the Holy Spirit is ready to share today.
You are all in my prayers daily.
Peace,
Pastor Gretchen
Sunday March 22
Grace and peace,
As of today the Building and facilities of Wesly UMC are closed for all groups. In an effort to care for one another and facilitate an end to this season of illness the Leadership Board has discerned a time of closure. We are still church in all the houses and places we find ourselves. Ministry and mission is ongoing. Discipling will continue in new, meaningful ways. 
Practicing spatial distancing for social responsibility , Wesley's building will be closed for all in person worship and activities until these measures are lifted communally. Realizing that our understanding of the COVID-19 virus continues to develop, let us stay alert to the advice we are receiving from health officials.

As people of faith we trust in the great physician to heal and make all things whole. We also accept God's gifts of wisdom, common sense, scientific research, and each individual's ability to think with God's precious creation in mind. Let us engage all the promises of God to live together towards the healing of this season of global pandemic.
When the restrictive precautions are lifted, we will return to our facilities with a renewed experience of community and an expanded witness of being church wherever we find ourselves.
I want you to know that Wesley's staff and lay leadership are utilizing this time of stillness to continue, as best we can, to prepare for our respective ministries. We are making plans for online worship, creating innovative ways to reach our congregation and community, checking in with our members, and preparing for a future when we can be in person again.
In Psalm 46:10, the psalmist writes "Be still and know that I am God." In the midst of these Lenten lands, I pray that God abides with you in this time of stillness, that our waiting may be a time of "holy waiting" where we wait with purpose as our God uses us to heal the world.
All in-person events, activities, and worship services are on pause indefinitely until this crisis is over and it is clearly safe to resume our in person schedules.
During this time the staff will be working to manage projects and day-to-day business, either on-site or from home. We respectfully request that rather than visiting the office you email or call staff to allow them to address your questions or concerns remotely. Please note that the doors will be locked during this time to minimize risk to those needing to work on-site.
We will continue to offer Sunday worship online.
We will continue to have as many of our meetings and gatherings as possible via online conferencing.
Updates will be shared via email, at www.hamptonwesley.org, and on our Facebook page.
Blessings,
Pastor Gretchen
March 17th
Peace to you all in the name of our risen Lord,
Having not been together in person for worship and Bible Study Sunday was a heartening experience. It has been good to have connections over the internet and small groups. Do continue reaching out to those in your circles and small groups who are unable to connect in this way. Pray together. Read the Bible to each other. Let them know how much they are loved and share your encounters with Jesus from this week.
Wesley ministries are ongoing even as we are following good health guidelines. The mission of making and being disciples is a day to day operation involving staff, members, community partners, facility care, and the wider connection of the church. Please keep up the practice of stewardship. Your tithes, pledges, gifts, and offerings support all the work and ministry of disciples together on a path. 
Take a moment to mail them to Wesley. Check with your financial institution to ask about online giving options. Set up automatic withdrawals to Wesley. Call and ask someone to pick yours up. We want to continue to offer strong, meaningful ministry through this difficult time and beyond. Thank you for being conscious and thoughtful of this aspect of our life together. 
Thank you to Kathann for providing the attached information about bill pay. (see below)
Together with God's presence, we will journey through this season into new life. Hold one another in prayer and reach out in love. We are in this together, you are not alone.
I am available for prayer, spiritual direction, conversation, and more. Call, text, email, facetime … … (804) 896-6785
Pastor Gretchen and the Wesley Leadership Board
Several families are already using Bill Pay through their bank or credit union, as do I.  Here is how it works for me at Bank of America.
Go to the Bill Pay Center
Select "Add a New Pay-to-Account"
Set up Wesley United Methodist Church as the Pay-to-Account
Use General Fund as the account number
Enter Wesley's address and phone

2510 N. Armistead Avenue, Hampton VA  23666-1506
757-838-3044
Once Wesley is set up as a Pay-to-Account, specify a dollar amount and payment date:
do this manually each time you want to make a financial gift, or
set it up as a recurring gift to be given weekly, every other week, two times per month, monthly, or on a specific date.
The bank will then mail a check to the Church at no cost to you or the Church, and it will be included with the Sunday offering.
If you set up a recurring gift, both the amount and payment date can easily be changed by you at any time.  My gift shows up as a pending payment about 3 weeks in advance, which allows me plenty of time to edit the amount and/or date, or cancel it.
If you are interested in on-line giving and have any questions or need help setting it up, please feel free to contact Kathann Montague.
Please notice the extension of suspended in person Worship through March 29th.
Gatherings of groups over 10 are urged to be put on pause.
      Wednesday prayer will be in person and space 6 feet apart in sanctuary. NO LUNCH.
       Please follow precautions which are the best for your health and wellness.
Also note the links to keep alert to ongoing communication and Frequently Asked Questions from the VAUMC.
Wesley will be following these protocols in order to continue the slow down of the virus for the health of all our congregants and their families.
Pastor Gretchen
Bishop shares March 17 news concerning COVID-19
In a communication sent this morning, March 17, Bishop Sharma D. Lewis shared updates to the Virginia Conference's response to COVID-19. "Good morning. There are many fast-moving and important developments about the COVID-19 (coronavirus) pandemic.
With the Centers for Disease Control (CDC) yesterday urging that no groups of 10 or more gather, many church activities must be cancelled. In addition, in-person worship services will also be cancelled on Sunday March 29, as well as this upcoming Sunday, March 22. These and many other issues are addressed in a Frequently Asked Questions (FAQ) document that can be found HERE. We will be providing regular email updates about this situation as well as ongoing updates to the FAQ document. It is important that all documents be carefully, thoroughly, and immediately read. Thank you for your attention to these matters. And let us be in fervent prayer throughout this challenging time." More… 
In an effort to be as thoughtful, proactive, and slow down the spread of a potentially harmful infection, our Resident Bishop Lewis of the Virginia United Methodist Church has called all Virginia churches to cancel worship on March 15, 22 and 29th. 
I will be hosting a Facebook Live Worship Event on Wesley's Facebook page this Sunday at 10AM. You are invited to bring your own bread and juice and Bible. hamptonwesley Facebook Page
Bible Study will be hosted as a Zoom event at 4PM Sunday. This is an online conference platform accessible by video or phone. I will send a link and phone number in separate email. All you need to do is click on the link at the scheduled time or call in by phone. If you need more direction please call me.
While we will all miss being together in person, we can remain connected through these and other ways.
Please continue in prayer with all those who are deeply affected by this illness and those providing care in medical facilities. Remember those who will be isolated by the precautions and call them to check in. Consider using smart phones and internet to chat by video so you can see one another. For your homebound neighbors, reach out to see if they need anything delivered. 
The most repeated directive in the Bible is "Do not fear." Throughout these days, be cautious, be careful, AND trust that in all things God is faithful. Know that things will be different for a time. Live a faith filled with action that cares for the least, the last, the lost as Jesus describes in Matthew 25. Continue living as a steward of God's blessings through your gifts, tithes, offerings, service, and witness. 
As disciples of Christ, we have the opportunity to be a spiritual and loving presence during this heightened time of worry in the world. Think and act in ways that recall all those who may be impacted by precautions: children who rely on school meals, parents who rely on school for childcare, homeless, those immunosuppressed, community ministries and nonprofits who care for people in greatest need which are already feeling the impact of service disruption. Let God's light shine through your life.
Stay aware by checking information on  Center for Disease Control and  World Health Organization
Remain stewards of God's welcoming and unconditional love. 
Peace be with you,
Pastor Gretchen
Hover your mouse on the slideshow above to pause the slides.  
Click here to view the 2020 March Newsletter
2019 December Newsletter email addition
2019 November Newsletter email addition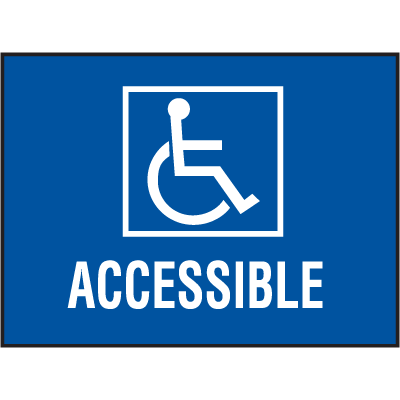 Wesley UMC is Wheel Chair Accessible