April 19–Yesterday the people of Wesley gathered for God's glory in the digital realm through Zoom and Facebook Live and in-person in the Sanctuary. Together we lifted prayers and praise. Video is available on Facebook. It is wonderful to witness God bringing people together; gathering as one church in many spaces to honor the Lord during this unusual time.  
         For those who by life circumstance and technical situations were unable to be present, we miss you and send our love. May the God of all grace keep you and bless you.
I am sharing here the scripture and message I offered in worship. May the Spirit speak and we listen.
Minds Opened
Opened for Understanding
Are you ready to have your minds opened?
Luke 24:36b-48
Resurrection appearances abound. Throughout the gospels and acts we get accounts of Jesus showing up to individuals, small groups, and large gatherings after his death. Easter Sunday morning Christ is Risen proclamations from the women and disciples visiting the tomb are only a start! Jesus keeps showing up — in locked rooms, with travelers on the road, in gardens, on the seashore, and today with a group of disciples and followers still hesitant to act on what they are hearing! Jesus in the flesh, not a ghost. He is fully embodied, new life in his dead bones. When this is hard for logical minds to grasp Jesus asks for food and eats to offer further truth to his mattered state. Believing without seeing is a repeated theme for the testimony of those who have seen. Believing even after seeing is a struggle for those who encounter Jesus. So much that he invites them to touch and know AND then he eats to end any doubt that he is a ghost. This happens over and over and over again. Today's gospel passage follows the Emmaus road sighting of Jesus. Those two who experienced Jesus among them are telling the others and Jesus shows up again! Once it is established that he is indeed Jesus, risen from the dead, fully embodied, what does he do?
Jesus' next act is to remind them of what he had taught them from the law, prophets, and psalms – the 1st Testament – and as Luke says "Jesus opened their minds to understand the scriptures, and he said to them, 'Thus it is written, that the Messiah is to suffer and to rise from the dead on the third day, and that repentance and forgiveness of sins is to be proclaimed in his name to all nations, beginning from Jerusalem. You are witnesses of these things. And see, I am sending upon you what my Father promised; so stay here in the city until you have been clothed with power from on high.'
We are a part of this faith legacy, inheritors from our faith ancestors of this understanding, commission, proclamation, and anointing. We too spend our share of time in locked rooms, brooding over his absence, confused by God's mysteries. We too are interrupted by divine presence, Holy Spirit engagements! We too are given opportunities to have our minds opened to understanding the scriptures. AND We too are gifted by God's Holy Spirit to bear this into the world.
Jesus spends time with his followers. This disturbs as much as it comforts them in their grief. Jesus gives them a purpose as he opens their minds to the work of salvation – a new message for the world – establishing reconciliation among broken relationships, healed bonds of friends and family, a return to life in its most literal and fundamental realities!
So what now? What today? Today it is letting Jesus open our minds daily to understand in an ongoing relationship with the Holy Spirit. Now it is looking around in awareness of Jesus' presence at work. Today we proclaim a turning around, a change in perspective, mindset, paradigm of living. Now we bear forgiveness, healing, hope into our daily relationships. When people are locked up in sorrow, pain, despair, trouble, loss, anger, disease and all the ways of suffering – we show up with the love of Jesus to be present in and among the people and offer meaningful, compassionate connections with another human being walking alongside them. Jesus opens minds with fresh light on the Scriptures, unfolding grace that brings people together when brokenness & sin tear us apart. When death was thought to be victorious, ending the hope of everything for followers of Jesus, he shows up… new… bold… handing out co-missions for us all. Today we do not have to wait, the Holy Spirit is ready for open minds now.
December Wesley Tidings 2020 December Newsletter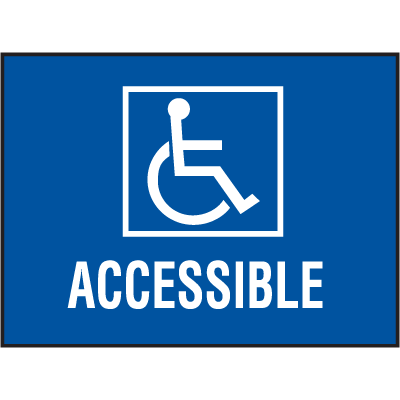 Wesley UMC is Wheel Chair Accessible