Wesley will gather both in the digital realm and in person outside this weekend.
As we strive to discover the best time for outdoor worship, thank you for being flexible. This week 
Outdoor Worship
 will begin at 
11:45 AM
 following Zoom worship.
Please prepare by bringing a lawn chair, masks, digital or print from home bulletin, and communion elements.
(Wesley's approved requirements for outdoor worship are attached unchanged from last week.)
I look forward to our worship in every form!
Blessings,
Pastor Gretchen
November 23
Grace & peace to you all,
      Yesterday the people of Wesley gathered for God's glory in the digital realm and around the picnic shelter. It is wonderful to witness God bringing people together even as we distance for health and across geography and boundaries. Gathering as one church in many spaces, we honor God during this time.  
         For those who by life circumstance and technical situations were unable to be present, we miss you and send our love. We all look forward to the moment when we will be all in one place. Until then may the God of all grace keep you and bless you.
I am sharing here the scripture and message I offered in worship. May the Spirit speak and we listen.
All are welcome for nightly prayer on Wesleys' Facebook Live  M-F 7 PM.
Christ the King Sunday
Ezekiel 34:11-16, 20-24
Ephesians 1:15-23
Matthew 25:31-46
Lord, when …?
Having read, studied, and prayed this text uncountable times throughout my life, I must admit I was struck by this question as I prepared to preach this week.
Lord, when…? When have I seen you? When have I seen you hungry, thirsty, alone, hurting, sick, in prison… you?
Notice that both groups of nations ask this question. Both herds, sheep and the goats, ask "When, Lord did we see you?" The nation of sheep did not need to know what they were doing would be of benefit to them or that they were ministering with the Christ – they did so as a natural growth of the grace that they had welcomed and was rising within them by the practices of faith. Having been blessed, this community reacted with blessing. The nation of goats did not know they were missing out on God's great mercy or ignoring Christ – they did not act because they were not connected, had not welcomed God's gift, did not know the beautiful blessings as a way of life. They would have acted for their own benefit had they only known it was Jesus. They did not have eyes to see the hope of God.
But wait – you may be asking – Isn't saved by grace alone kind our thing as protestants? I'm glad you asked. Yes. And then there is a reaction, a response inspired by this transforming, sanctifying, perfecting grace. God's gift of salvation begins a chain reaction in individuals and communities towards Christian perfection. Not worldly perfection that is both striven after virulently and completely unobtainable. Perfection in Christ is a work begun in us by the gift of grace which changes our whole world view over time within a community of faith. A constant turning over of our desires to follow Jesus. An ongoing desire to imitate Christ. A heart longing to share the love of Immanuel with everyone around. Grace, when welcomed becomes a leavening agent which grows more grace. This rising agent gives proof in the fruit of a community living in response to this gift. For a person, a community who is living for Jesus, it is in their very nature, their intention, their worldview, their core principle to look for and live with those on the fringes and margins of life because they want to share this incredible gift with everyone, everywhere…
Grace produces fruit – not the other way around. Works of the kingdom develop out of a life lived for Jesus, sharing in community the practices of faith toward personal and social holiness. Praying together, worshipping together, serving together, being generous together.
So what then are we to do? Isn't Jesus telling us we should be like the sheep, living through works? I'm glad you asked. Jesus is pointing out the difference between living a life which values, internalizes, embraces grace and living a life focused on earning God's grace. Both may produce communities doing good works or not. Only one does so out of a generous, grateful, desire to spread God's love fully and broadly throughout the world. With a motivation of returning the favor of being welcomed, loved, and transformed by the God of all creation, serving all with love for Jesus Christ.
Listen again to the words of Ephesians to the communities of faith receiving this letter: (read Ephesians 1:15-19)
I pray that together as a community we will have enough light to see what is the hope of God's call, what is the richness of God's glorious inheritance and live as if all people are Christ in our midst. That we will welcome, respect, honor, and love everyone, especially the communities which go unseen, unheard, ignored, outcast, and abandoned. May we have hearts open to welcome and share God's grace. This is the reason I do not stop giving thanks to God for each of you and this community in my prayers.
Rev. Gretchen Simpson Nelson
November Wesley Tidings Newsletter 2020 November Newsletter   
October Wesley Tidings Newsletter:2020 October Newsletter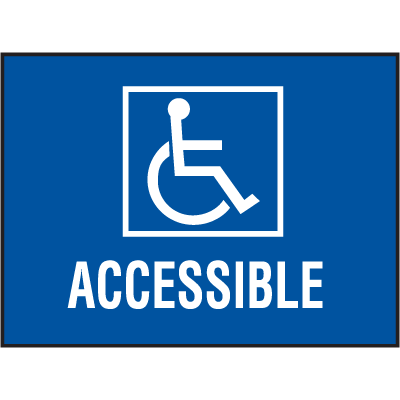 Wesley UMC is Wheel Chair Accessible